Past the Continental Divide
Submitted by
taoyue
on Mon, 02/28/2011 - 00:20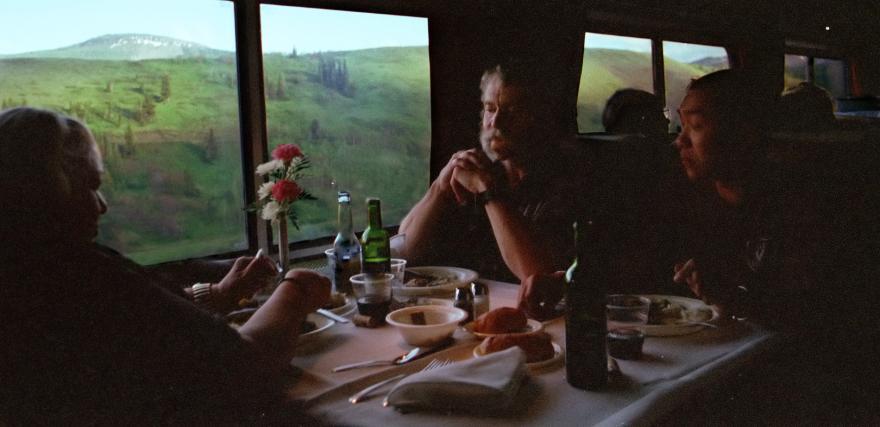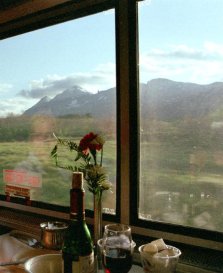 When the scenery is just right, dinner onboard an Amtrak train fulfills all the promises of the brochures. As we leave the flat prairie of North Dakota and Montana behind us, the precursors to the Rocky Mountains begin to sprout up. The train begins taking long curves, and the inner ear starts to notice that the floor is not quite level.
As the train closes in on its Pacific Northwest destination, the diner begins running out of steaks and other high-value items. The diner does not load any provisions after Chicago, and sleeper passengers have an incentive to order the expensive items since they get meals free. Many desserts like ice cream are gone, too. I've been a late riser and late diner through all of college, but it seems Amtrak is still in the era of the early sit-down family dinner. Despite the shortfalls, people remain quite cheerful, how could you not with scenery rolling by the window during dinner? The wine probably doesn't hurt dispositions, either.
We arrive at the East Glacier Park stop in the middle of dinner due to the train being slightly behind schedule, so I end up moving my luggage through the length of the train, from the tenth passenger car to the second. Already rather dark outside, so I miss seeing the statue of Theodore Roosevelt at Marias Pass, which is touted on the mile-by-mile trip guide. On my last trip to make sure I don't forget anything, we stop at the Izaak Walton Inn, a flag stop which almost becomes a scheduled stop in summer due to the volume of tourism. Then a stop at West Glacier Park, and we head off toward Idaho and the Pacific time zone. This being my third night on a train, I fall asleep quickly and sleep soundly.