Morning in Chicago
Submitted by
taoyue
on Sun, 02/27/2011 - 23:46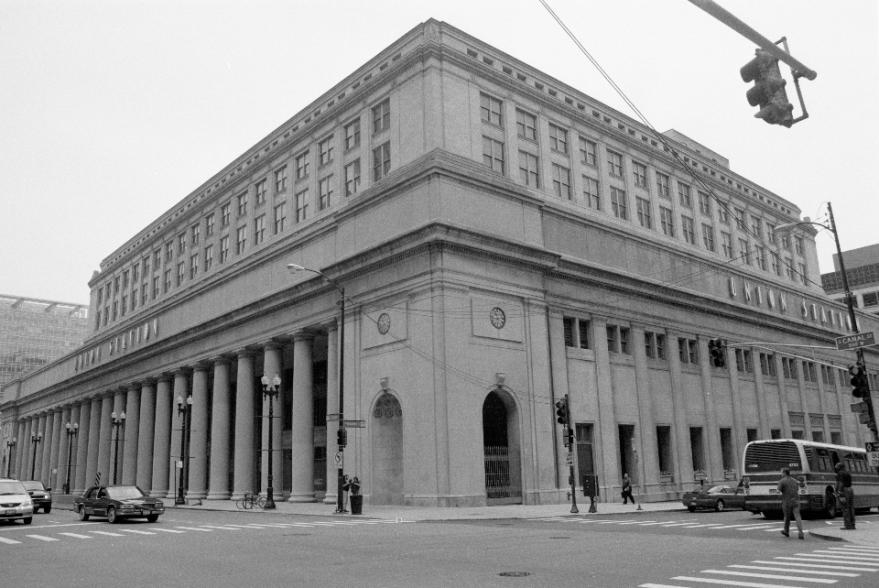 Sleep in a stationary bed is quite satisfying after a short night and a long day on the Capitol Limited. My room has a wonderful view of a wall, but the Travelodge is right across South Michigan Ave from Grant Park, which faces Lake Michigan. I suppose that's one of the benefits of being delayed by rail rather than by air — since big-city train stations are located in downtown rather than out in the suburbs, the "closest hotel" is actually somewhere one might want to stay when visiting a city.
Chicago traffic seems light. The taxi driver explains that it's always this way after rush hour ends. No different than Boston, I suppose, and of course New York traffic is a different beast altogether.
I finally get a chance to look at Chicago Union Station.