Concourse of Boston South Station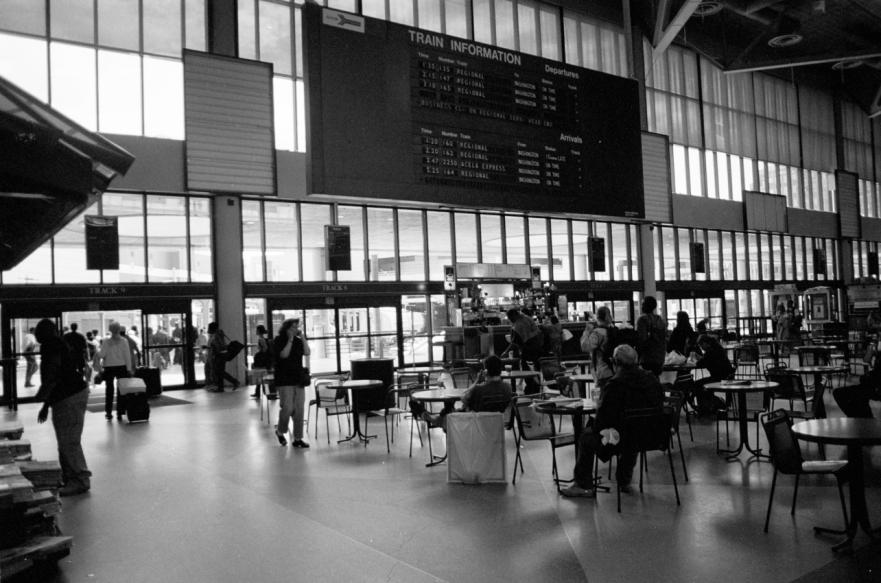 The main waiting area at Boston South Station. The station was renovated a decade ago, and it's a light and airy place, with high ceilings, large windows facing the tracks, and the traditional model railroad under the tree every Christmas.
This is mile 0 on the way to Seattle. South Station handles all the south- and west-bound Amtrak and MBTA trains. If I weren't passing through New Jersey, I could take a direct train to Chicago; the Boston section of the Lake Shore Limited meets up with the New York section at Albany, where the two trains are combined into one.